Expert Genealogy Research
MyGenealogist.com was founded with the intention of helping people worldwide discover their unique heritage and family ancestry. Our expert genealogists have solved hundreds of interesting cases and conducted original family research in many countries, often traveling to Ireland, the UK, and many other international destinations during the course of our genealogy research projects.

We genuinely love family research and enjoy helping people reconnect with their roots and family genealogy. Our professional genealogists have spent many years scrolling through microfilms in local and international libraries, perusing dusty old books in old courthouses and state archives, walking through old family cemeteries in Europe, searching Medieval will and probate records in England, and much more. When you hire the genealogy research services of MyGenealogist.com, you can be assured that you are getting a level of service, professionalism, and family research experience that is second to none.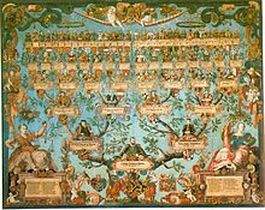 Our family tree research team is ready to assist with any genealogy research project large or small and our genealogists are highly qualified with many years of professional genealogy research experience in a wide variety of records including the following:

LDS Family History Library Records

International Probate Genealogy Research

International Vital Records

And Much More!
---
Contact Information
MyGenealogist.com
can be reached in a number of ways. Our highest goal is customer satisfaction and we are always available to speak to our clients. We genuinely love genealogy research and want to provide you with as much information as possible before beginning your family research project. Please feel free to contact us with any questions you may have about our company and our many services. All contacts will be returned within 24 hours or less. Thanks again your interest in the family research services provided by
MyGenealogist.com
. We look forward to answering all of your genealogy research questions!
Contact by Email
*Note: Please include the following information in your email: name, telephone number, family information, and primary family research goals. You will then receive a prompt reply from one of our representatives within 24 hours or less.
helpdesk@mygenealogist.com
Contact by Telephone
If you prefer to contact us by telephone, please call us today at
800-416-3497
(USA and Canada)
Contact by Regular Mail
You may also want to contact us via regular mail at:
MyGenealogist.com
299 South Main Street Suite 1300
Salt Lake City, Utah USA 84111
Worldwide Genealogy Research Hire a professional genealogist to assist you with your worldwide family tree search. Following is a short list of
countries where we are currently offering projects. Research may be available in additional countries upon request.
Australia
,
Austria
,
Belgium
,
Canada
,
Denmark
,
France
,
Germany
,
Ireland
,
Italy
,
Mexico
,
Netherlands
,
New Zealand
,
Norway
,
Poland
,
Portugal
,
Spain
,
Sweden
,
Switzerland
,
United Kingdom
,
USA
Thanks so much for visiting
MyGenealogist.com
. Our genealogists are looking forward to assisting you with all of your family tree research needs! Please remember to visit our
testimonials
page to hear firsthand what our many satisfied clients are saying about our unique genealogy research services!