Research Services and Fees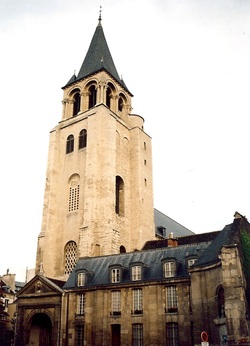 Thank you for your interest in our research services. We welcome the opportunity to assist you with your family history project. Here you will find information about the various packages we have available to help meet your research needs. Our standard hourly rate is $85/hour, but we are currently offering generous discounts on all of our prepaid research packages. Please see the list of projects below for more details.
For projects in North America, we have staff available to search for your ancestors in books and microfilm at the Family History in Salt Lake City, Utah. Members of our network can also visit various county courthouses, civil registration offices, public libraries, government archives and historical societies where records of your ancestors might be found.
For projects in Europe and other parts of the world, we often recommend working in larger blocks of research time to get the best results. The reason for this is that countries like Germany, Poland, Spain and Italy generally don't have digitized archives available for online research, nor do they have centrally housed collections at the national level where most of your research can be conducted in one place. Due to the logistics involved in this type of research, our genealogists often have to travel and do on the ground research at local civil registration offices, churches, cemeteries, and regional archives.
Members of the
MyGenealogist.com
research team live in many different locations and have access to a large variety of records which are available worldwide. We have expert genealogists who are ready to assist you with research in more than 20 different countries including:
Australia
,
Austria
,
Belgium
,
Canada
,
Denmark
,
France
,
Germany
,
Ireland
,
Italy
,
Mexico
,
Netherlands
,
New Zealand
,
Norway
,
Poland
,
Portugal
,
Spain
,
Sweden
,
Switzerland
,
United Kingdom
,
USA
Research can also be carried out in a number of other countries, if needed. If the place you are interested in is not listed above, please contact us to learn more about how we might be able to help you in your area of interest. We also have expertise in a number of other genealogical research areas including African-American genealogy, Native-American/First Nations research, Jewish genealogy, European citizenship cases, probate research, DNA genealogy, and living relatives research.
---
Research Samples - Project Books, Pedigree Charts, Family Group Sheets, and More
| | |
| --- | --- |
| | Would you like to see some samples of our high quality work? Please click on the links below to see some of the typical family trees and reports we've created for our clients. All projects will be delivered to you in a 3-ring binder which will include a project CD of scanned documents found during your project, along with family group sheets, register reports, pedigree charts and copies of original records. |
Archives Project - 10 Hours

Prepaid hourly rate: $85/hour
Time period: 3-4 generations 1800s-1900s
Number of families searched: 1 surname
Completion time: 8-12 weeks
Recommended for those who haven't done much genealogical research in the past. Not recommended for brick wall projects, projects requiring trips to more than one archive, or projects where multiple family lines are of interest. 10 hours is usually not enough time to do extensive research on a given family line; however, much can be accomplished using online databases like those available at Ancestry.com, FamilySearch.org, or Fold3.com during this type of project. Research requiring in depth research at multiple locations would entail a larger project to get optimum results.
Discovery Project - 20 Hours

Prepaid hourly rate $75/hour
Time period: circa 1800 to present day
Number of families searched: 4-5 surnames
Completion Time: 8-12 weeks
Recommended for those doing research on the ancestry of 1 grandparent, This project is not recommended for finding living relatives or brick wall research. Brick wall research usually entails several hours of records review, extensive project planning and report writing. 20 hours would generally not be enough time to solve a challenging brick wall situation because this type of advanced research usually requires in person visits to numerous archives and libraries.
Ancestry Project - 40 Hours

Prepaid hourly rate $70/hour
Time period: circa 1800 to present day
Number of families searched: 8-10 surnames
Completion Time: 8-12 weeks
Recommended for those doing research on the ancestry of 2 grandparents, brick wall projects involving one surname, African-American projects, Native American projects, Irish genealogy projects, citizenship research, probate cases and living relatives research. This project is usually enough time to build a fairly complete pedigree chart on a person's paternal and maternal ancestors going back to around the to the early 1800s in North America and Europe. This project might also be suitable for someone who has already gotten their ancestry traced back to circa 1800 and would like to continue their research further in older records.
Pedigree Project - 80 Hours

Prepaid hourly rate $65/hour
Time period: depends on individual family history - some names may be traced back to 1600s-1700s
Number of families searched: 16-20 surnames
Completion Time: 12-16 weeks
Recommended for those wanting to go deeper into the available records in places like New England, New York, Virginia, UK, Spain, France, Italy, Germany, Norway, Sweden and elsewhere. This type of project would also be recommended for Mayflower genealogy projects, heritage society applications, one-name studies, and DNA surname projects involving multiple participants. A large mix of historical records including obituaries, biographies, court records, church records, estate files, immigration records, cemetery records, and other family records will be located on multiple family lines.
Legacy Project - 160 Hours

Prepaid hourly rate $60/hour
Time period: 1500s-1700s in some parts of USA, UK, Germany, Sweden, Norway, Italy, France, Spain and elsewhere.
Number of families searched: 32+ surnames - 8 surnames relating to 4 different grandparents
Completion Time: 12-16 weeks
Recommended for those wanting to join heritage societies like the Baronial Order of Magna Charta, prove descent from a royal ancestor, or attempt to fill in the pedigree charts of all 4 grandparents back to circa 1600. This project would be the most cost effective, especially if the research goal is to build an extensive family history and pedigree involving hundreds of years of research. Research in records dating from the 1500s to late 1700s may not be available on some family lines, especially those of North America, Ireland and parts of Eastern Europe.