About Our French Research Team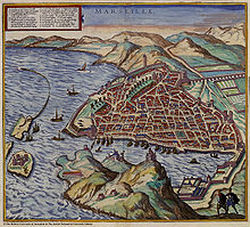 Our team of expert genealogists is ready to assist you with your research in France. Our French research team consists of professional researchers who live and work throughout the country. We also have a great team of researchers in place in the USA who are able to consult the millions of records available on your French ancestors at places like the Family History Library in Salt Lake City, the New York Public Library, the National Archives and Records Administration (NARA), and elsewhere.

Research can be carried out for you in all regions of France including:

Alsace, Aquitaine, Auvergne, Brittany, Burgundy, Centre-Val de Loire, Champagne-Ardenne,
Corsica, Franche-Comté, Île-de-France, Languedoc-Roussillon, Limousin, Lorraine, Lower Normandy, Midi-Pyrénées, Nord-Pas-de-Calais, Pays de la Loire, Picardy, Poitou-Charentes, Provence-Alpes-Côte d'Azur, Rhône-Alpes, Upper Normandy

Most of our genealogists are bilingual and speak and write fluent French and English. A number of our researchers are also certified genealogists or have advanced degrees in history and related fields. Our French research team is made up of genealogists who live and work throughout the country. Our collective expertise in French genealogical research can be a great asset to you as you piece together your family tree in France. Whether your research takes you to Paris, Provence, or Bordeaux, our genealogists are ready to assist you with this exciting research.
---
Location of Records Relating to Your French Ancestry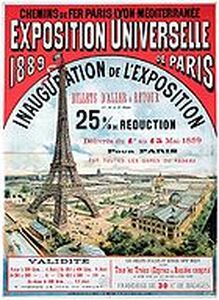 Many people are unaware that many important records which are crucial to their family tree search cannot be found online. Many French records, for example, are only available to researchers who are physically able to visit repositories at the local level in France or the Family History Library in Utah. Our genealogy researchers have access to all of these records and are ready to assist you with your genealogy search in France. So, if you have limited your past research to exhaustive internet searches on online databases and web sites, you may have reached a brick wall because you're missing out on the literal gold mine of records available to our genealogists on microfilm, in books, and in other published material. Many French records related to your ancestry search, important records like church parish registers, civil registration, military records, family wills and other types records, are generally not available online and can only be obtained by visiting your ancestor's town of origin in France, or by consulting microfilmed records available at the Family History Library in Utah.
France has experienced large waves of out-migration from the country from the 1600s up to the present day. Many French immigrants settled in places like Quebec, Louisiana, Virginia and other parts of North America where economic opportunities were much more promising than in the old country. If your ancestors were part of this diaspora, many records helpful to building your family tree in France would probably first be uncovered in the places where your ancestors immigrated. To find records relating to your family in France, we must first know exactly where your French ancestors lived in the past. This information can sometimes be found in obituaries, church records, ships' passenger lists, naturalization records and death certificates.
Many important records relating to French history are held at church archives and regional archives. The Church of Jesus Christ of Latter-day Saints has also visited civil registration offices and churches throughout France and microfilmed many records relevant to French family history. Civil registration refers to official government records. These records are sometimes available from the early 1800s up to the present day and hold a wealth of information. It is also sometimes possible to get a family tree traced back to the 1600s and 1700s using church parish registers.
The records collection of the Family History Library in Salt Lake City is the single most important resource for family tree research since it consists of literally billions of genealogy records from all parts of the globe making it the largest and most important collection of genealogical information available in the world. Included in the Family History Library's collections are literally millions of genealogical records related to France which can be a great help to your ancestry search. Click
here
to read what our clients are saying about our genealogists and our unique family tree research services.
---
Testimonials
Click
here
to read what our clients are saying about our genealogists and our unique family tree research services. When you hire the professional services of our company, you will be enlisting the expertise of trained genealogists who have solved hundreds of cases just like yours! We get outstanding results for our clients and we're proud of the great and exciting work we do on their behalf. Speak to us today about your family history project and embark on one of the most exciting quests of your life as you unlock the secrets to your family's unique past and history!
| | | |
| --- | --- | --- |
| Would you like to see some samples of our high quality work? Please click on the links at the right to see some of the typical family trees and reports we've created for our clients. All projects will be delivered to you in a 3-ring binder which will include a project CD of scanned documents found during your project. Included in your research package will be family group sheets, register reports, maps, and copies of original records. | | |
Research Consultation
If you would like our professional genealogists to undertake a tailor-made genealogy search for you and your family, please
contact us
today to learn more about our professional research services. Let us answer your questions before you begin your family history project in France. To learn more about our projects and pricing please click
here
. If you are ready to begin this exciting research, please provide us with some information as listed below to help us get started on your case. If you don't know exact dates, please state circa 1880, 1881, etc.) Please send this information to
helpdesk@mygenealogist.com
If you'd like to speak to a professional genealogist today about your ancestry research, please feel free contact us at 1-800-416-3497.

Current genealogy research goals

Full name of ancestor
Ancestor's birth date and place of birth

Ancestor's marriage date and place

Spouse's name (If more than one please give details)
Ancestor's death date and place of death

Ancestor's siblings' names
Ancestor's children's names
Additional details about ancestor(s) which might be helpful

Type of ancestry research you have conducted in the past
Phone number where you can reached
We are looking forward to helping you trace your genealogy and family history. Thanks so much for visiting
MyGenealogist.com
! Please remember to visit our
testimonials
page to hear firsthand what our many satisfied clients are saying about our highly acclaimed research services. Our genealogists are looking forward to helping you trace your family tree. Thanks for visiting
MyGenealogist.com
!